Let's get
started.
Join 20,000+ young people hired by one of our top ranked employers.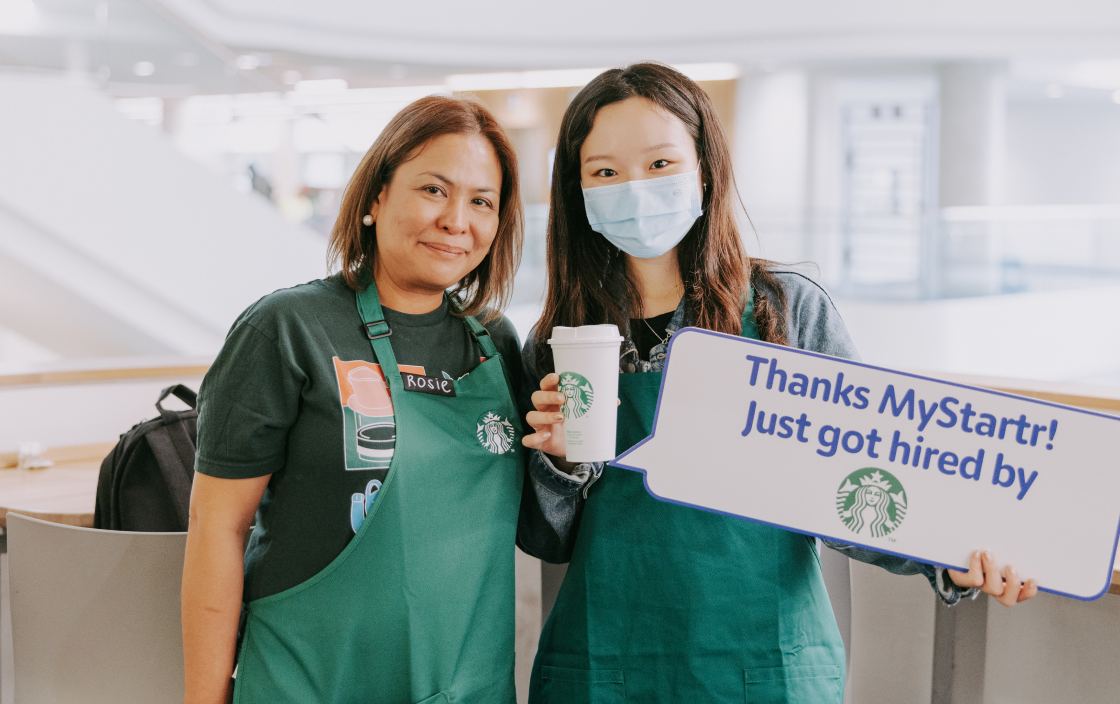 What we do
We connect you to employers who are looking for job-ready youth with great potential. Our coaches help you prepare so that you can show them all you bring to the table.
How it works
MyStartr supports youth aged 15 to 30 by getting you job ready for a guaranteed interview.
1
Learn & Prepare
Through coaching and workshops, we help you show employers why you'd be a great addition to their team.
2
Find a Match
Explore our employer profiles to see what companies are looking for. Our coaches also propose opportunities that look like a good fit.
3
Time to Interview
Together, we look at upcoming employer hiring events in your region. For any that are promising, we arrange an interview.
4
Day 1 & Onwards
Even after you're launched into your first day, we stay in touch to offer tips and support, and to help you navigate what comes next.
Explainer Video
See how MyStartr connects you to opportunity
Explainer Video
Hear how people like you landed jobs with a future
25+
top ranked employers and counting are part of the MyStartr initiative.
20,000+
young people hired and we're helping more land jobs every day.
100%
guaranteed interview if you're a match for a hiring event.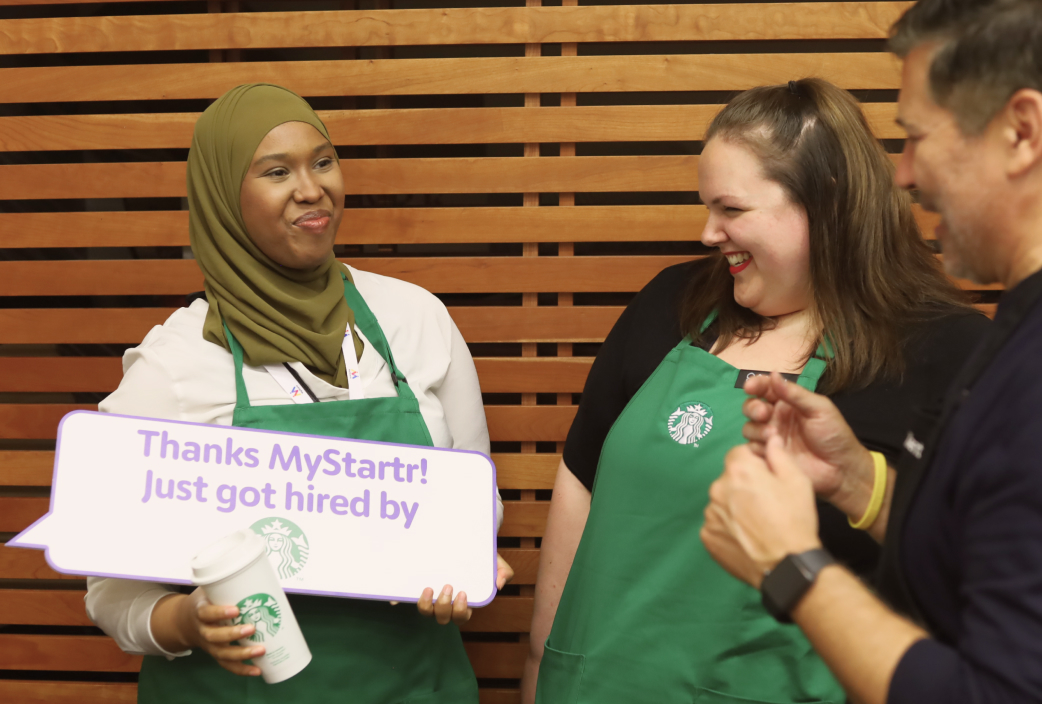 Secure your first job
Take your first step along the path to a good job – and a future career.
Get tips, tools and more @MyStartr_

Follow us on our social media accounts