Your organization is commited to
hiring more young people.
You need them to tackle important jobs today and to help meet the challenge of tomorrow. You also know you'll gain from their energy and ambition, from their ideas and diverse perspectives — because they understand better than any of us how fast the world is changing. So how do you tap into all that potential?
Our coalition of leading Canadian employers is connecting with young people across the country who just need a chance to show what they can do. They're ready to work hard and learn new skills. And they can help you learn more about how the next generation sees the world. They just need us to remove the barriers between them and their future.
Explainer Video
See how MyStartr helps you hire young talent
Our current MyStartr coalition members
Together, we've committed to hire 40,000 young people by 2023.
---
Here are the top five points in the business case for MyStartr:
We're national
No other youth employment initiative has our cross-country scope and reach, supported by a network of locally focused partners.
We tailor our services to your needs
We can customize our hiring program to fit the priorities of your company, sector and specific markets.
We save your time and money
The MyStartr team determines your business goals and hiring criteria. Then we look after the whole process of identifying young talent, matching them to your recruitment needs and preparing them for interviews.
We help boost retention
Recruits are handpicked from our unique talent pipeline and ready to add value from day one. And that rigorous preparation process means they're likely to stay engaged over the long term, helping drive your business forward.
We share a common purpose
MyStartr employers represent many different sectors and approaches to business. But we're united by our core values and our commitment to transforming lives — and driving positive social and economic impact — by creating opportunity.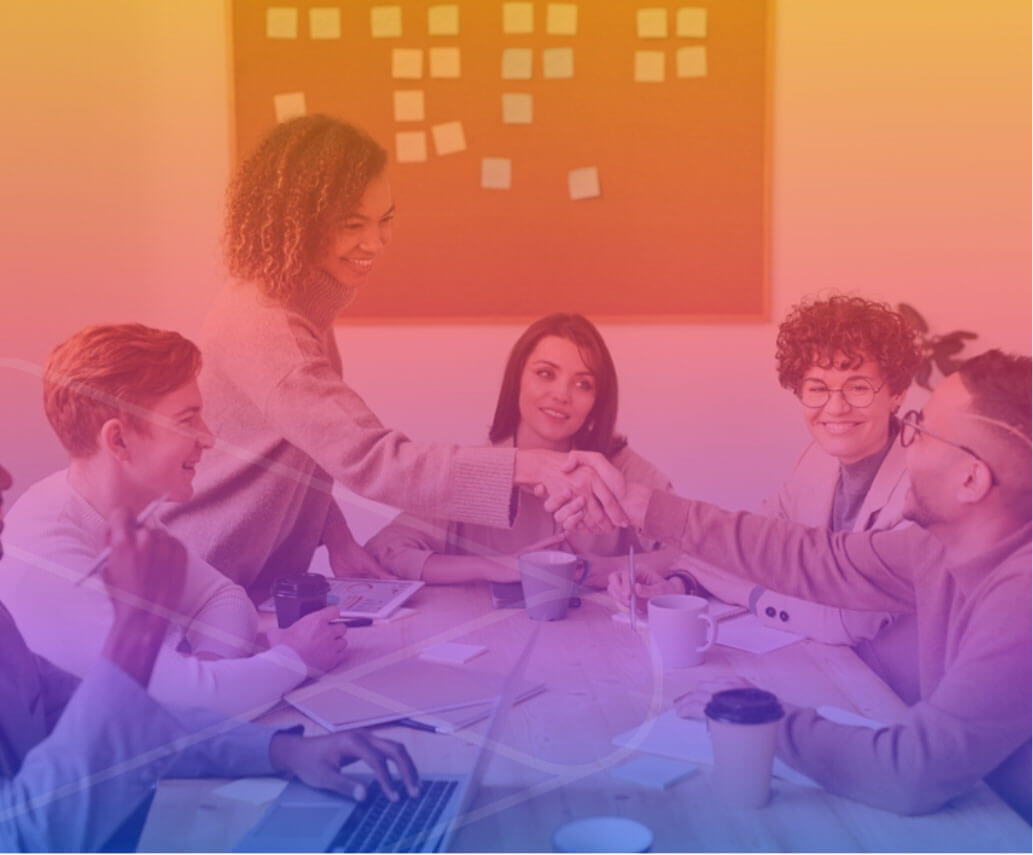 Our unique coalition is bringing together forward-looking employers across Canada who see the importance of helping talented young people overcome barriers to employment.
By unleashing their tremendous potential, we drive our own success — and the broader pace of economic growth. We're also pooling data and insights as we build the business case for hiring young people who are not currently in employment, education or training (NEET). This information sharing helps MyStartr coalition partners improve their hiring practices while working with governments and other employment services to inform public policy, shape program development and drive system-level change.
---
---
Our employer spotlights give you more of the story:
Here's what employers are saying about MyStartr:
"MyStartr is a strong and important partnership for Walmart Canada, as we believe that all youth deserve a chance for meaningful employment. At Walmart we are committed to hiring youth who face barriers to employment. We are especially pleased that over the past 3 years we have seen on average an improved retention rate with youth employees that come to us through MyStartr vs other channels."
Matthew Hale, Director of Talent Acquisition - Walmart
"The Source is a proud founding member of MyStartr and the coalition of employers committed to supporting youth employment across Canada. The work we do with MyStartr has helped connect us with passionate and inspiring candidates to join our team right across the country. We find particular value in consulting with the Youth Council to better engage a broader range of potential applicants and sharing best practices with our community employment partners."
Christopher Delledonne, Director, Human Resources - Residential Services, Mobility - The Source
"MyStartr has been an invaluable partner to Nestlé Canada and our Canadian Youth Initiative Strategy to ensure young people are well equipped to overcome barriers to employment. We work collaboratively with MyStartr to include youth voices in Nestlé programming in order to give every young person a chance to carve their own future. A priority going forward will be collaborating with the Youth Innovation Council to understand how our organization can remove barriers in our own early talent programs and recruitment process to enable upskilling pathways for young people to enter our workforce."
Brittany Reynolds, Talent Acquisition Manager - Nestlé Canada
"SE Health is proud to support MyStartr in their commitment to find meaningful employment for our youth. As a not-for-profit social enterprise, our mission is to spread hope and happiness to the communities we serve. MyStartr's partnership is invaluable to helping achieve a better Canada through our future leaders in our communities – which all starts with our youth. We are thrilled to be a part in helping achieve that goal and appreciate this partnership."
Christal Washer, Talent Acquisition Manager, Campus and Pipeline Development - SE Health

"At Starbucks Canada, we are committed to finding innovative ways to be more inclusive in our hiring while addressing complex social issues like the barriers that lead to higher unemployment for some young people. Our partnership with MyStartr is fundamental to making a difference in the lives of youth by providing a fair opportunity to meaningful employment. We are proud to share we have seen remarkable results with youth flourishing in their careers at Starbucks. We have also benefited from learning and sharing with other employers in order to make a bigger difference together. "
Ross Anderson, Head, Social Impact, Public Policy & Sustainability - Starbucks Canada
"At Hyatt, we're passionate about people and opening doors to new opportunities. True to our company's purpose – we care for people so they can be their best – we work with community-based organizations around the world to help young people rise to their full potential through our RiseHy program. With RiseHY, Hyatt hotels has made a commitment to hire 10,000 Opportunity Youth by 2025. At Hyatt, we're in a unique position to be part of the solution because hospitality is an industry where people can truly rise out of entry-level roles and build meaningful, life-long careers. MyStartr will be a key partner in Canada to help us achieve this goal and we are very much looking forward to our continued partnership with them."
Katherine Hughes, HR Director, Calgary / HR Specialist - Hyatt Canada
Connect with MyStartr today!
Take your first step along the path to a good job - and a future career.