About
We're dedicated to helping young people overcome barriers to employment.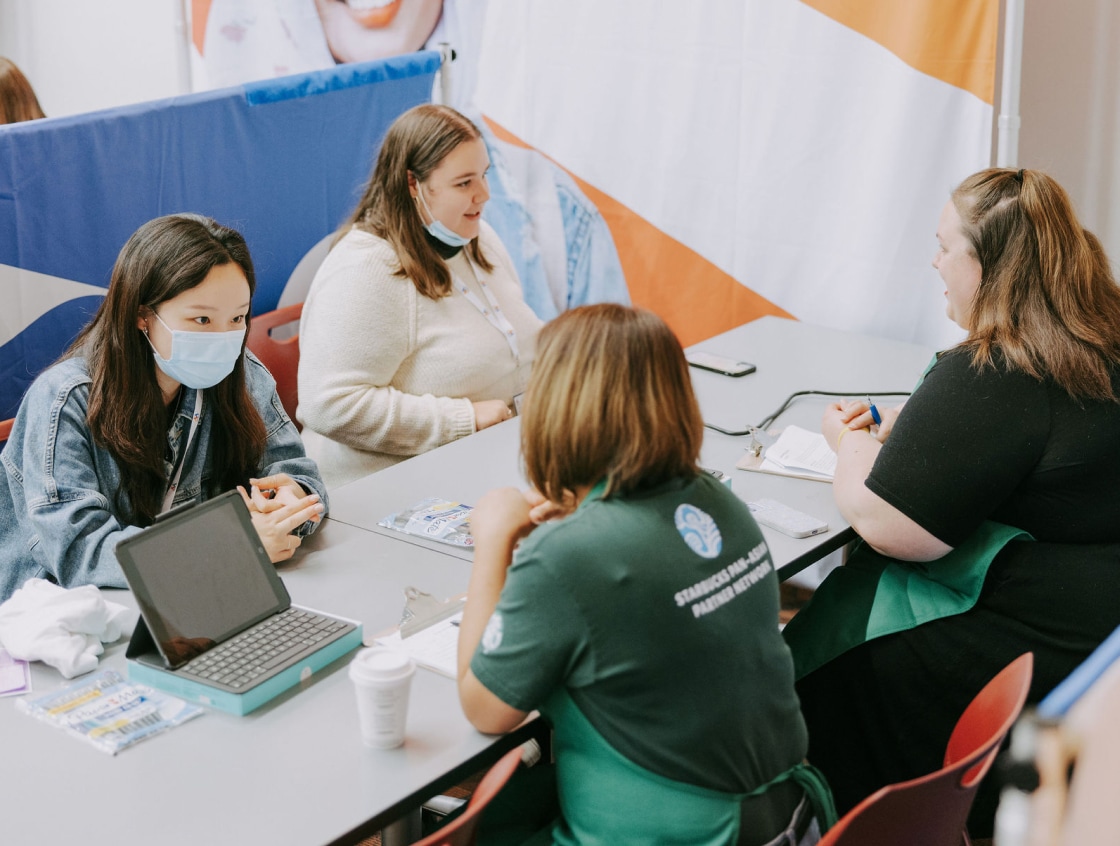 Canada's only national,
employer-led coalition.
We connect young people who face barriers to employment with top-ranked employers in Canada — helping people secure meaningful jobs and opportunities to develop professional skills.
Supported by major employers, governments and community organizations, we create paths to opportunity for people aged 15 to 30 — opening doors to career-launching jobs that help them reimagine their futures while contributing to Canada's overall economic growth and prosperity.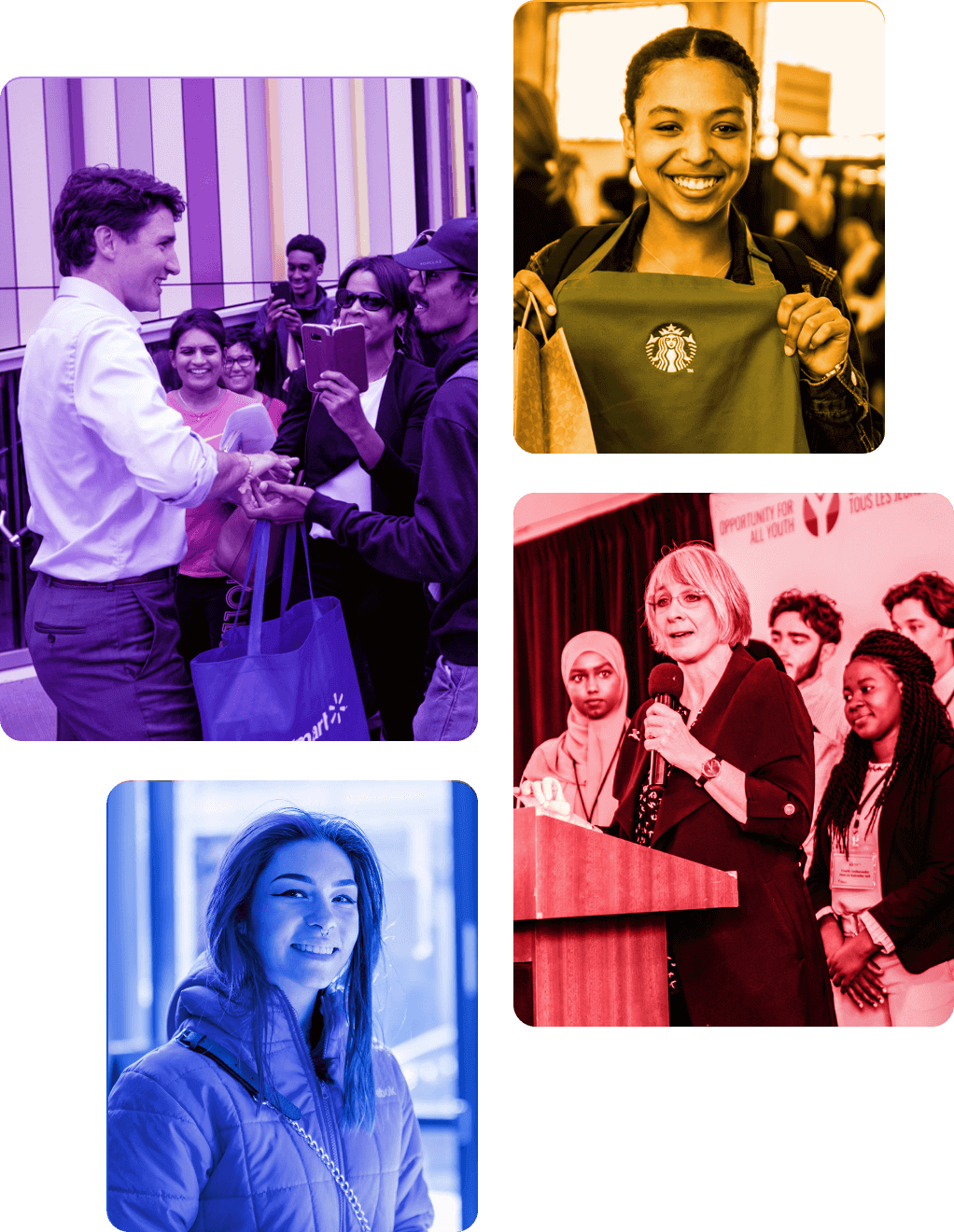 History
2017
Canadian federal government expert panel report on youth unemployment leads to action plan to support vulnerable youth; MaRS is chosen to lead because of youth employment and multi-sector convening expertise
2018
Employment Social Development Canada (Youth Employment and Skills Strategy) and Starbucks Canada Foundation fund the launch of Opportunity for All Youth
2018-2020
Opportunity for All Youth builds top-tier employer coalition, partners with community service providers to access youth, helps over 10,000 youth prepare and find jobs through in-person hiring fairs across Canada
2020-2021
Pandemic requires pivot to all-digital; New digital delivery plus employer hiring systems change helps Opportunity for All Youth support 13,000 additional youth prepare and find job
2022-2023
Brand re-launch as youth-friendly MyStartr; Expanded digital youth support content and preparation tools
2023
MyStartr becomes powered by the Diversity Institute of Toronto Metropolitan University and joins their program for community outreach.
Our Values
MyStartr supports youth aged 15 to 30 by getting you job ready for a guaranteed interview.
Young People First
Young people and their needs are the core of our work.
Welcoming and Inclusive
MyStartr and our partners provide an inclusive environment where everyone can truly feel they belong.
Supportive
We support youth and employers through the early-employment journey.
Equitable
We focus on equitable access to opportunity for all.
Innovative
Our team is working with employers to reinvent the way we think about hiring young talent to drive systemic change.
The Government of Canada has provided more than $5 million in funding to MyStartr through its programs to advance youth employment. We're deeply grateful to Canadian taxpayers for their support, and we work each day to reward their confidence in us. We're also indebted to our coalition employers, who invest significant time, energy and resources in extending the impact of our proven model.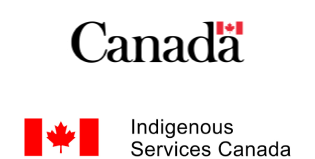 Funded by Employment and Social Development Canada and Indigenous Services Canada
MyStartr's hiring program is funded by Employment and Social Development Canada through its Youth Employment and Skills Strategy. We also receive significant funding from Indigenous Services Canada.

Generous support from The Co-operators
In addition, we receive generous support from The Co-operators as part of the company's Pathways to Employability (P2E) Initiative aimed at connecting youth to meaningful employment and opportunities.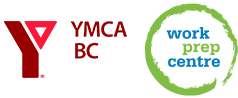 Delivered by MyStartr, Regina Work Prep Centre and the YMCA of British Columbia
Our services are delivered directly by the MyStartr team, and through partnerships with community organizations across Canada, especially Société de Développement Social, Regina Work Prep Centre and the YMCA of British Columbia.

Created by MaRS Discovery District
MyStartr was created as part of a talent strategy generated by the MaRS Discovery District, which brings together innovators to grow the economy and solve real problems for real people.

Powered by Diversity Institute of Toronto Metropolitan University
MyStartr is an integral part of the Diversity Institute's outreach and community support to promote diversity and inclusion in Canada.
Making A Positive Impact
MyStartr is changing the lives of young job seekers in Canada and removing barriers to employment each and every day.
1 Million
Talented young people, aged 15 to 30, not in employment, education, or training.
440k
Job seekers facing a range of social and systemic barriers in their quest for careers with a future.
30+
Employers in the MyStartr coalition creating a better future for young people while achieving success for their organization.
20k+
Job placements into quality positions with opportunities to learn and grow with top-tier employers.
Getting Involved
You can join MyStartr today and become part of a community of support and change for young people.
Become an employer partner
Connect with our network of talented young job seekers through our dedicated hiring events and insights programs.
Find a job that is right for you
Get access to hiring events, workshops, tailored resources, and coaching to help you find the right job.
Programs to improve your skills
Use any of our uniquely services designed and dedicated to help you grow and learn.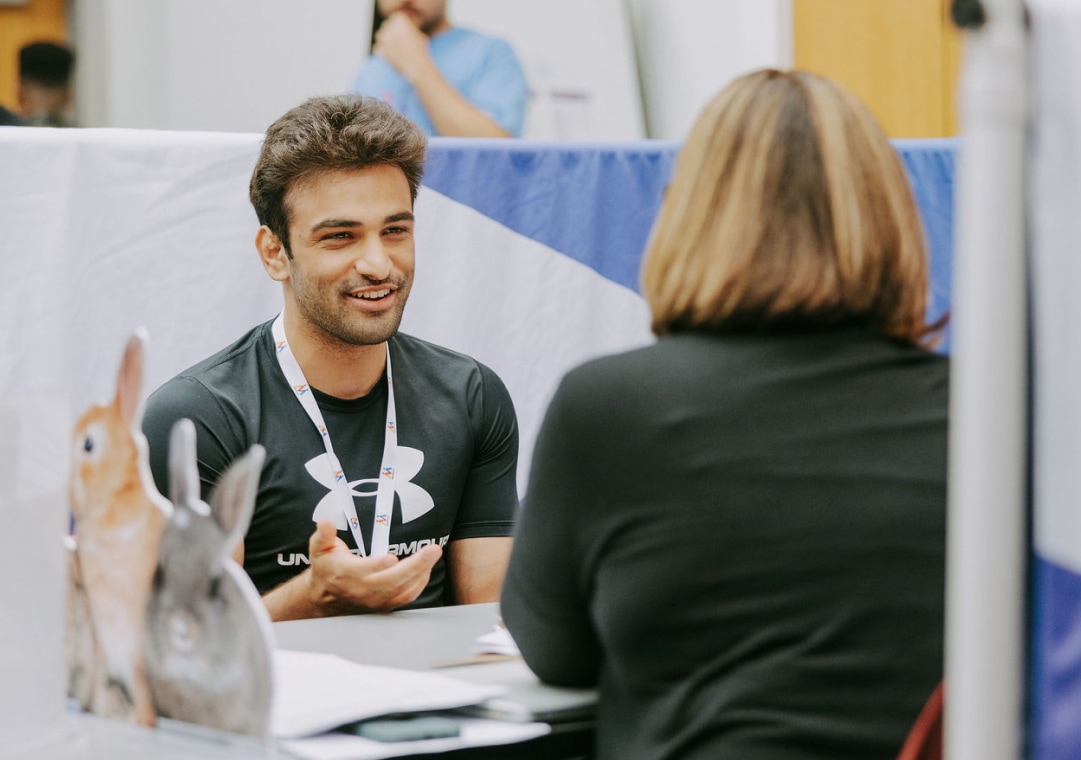 Before joining the MyStartr program, my job search experience was overwhelming, chaotic, inefficient, and discouraging. The MyStartr crash course helped me to frame my perspective and streamline my interview preparation, which was particularly helpful as I tend to overthink things.
During the Virtual Hiring Event, I was impressed with the constructive feedback I received. Even if the interview did not lead to a job, I knew that it was an opportunity to learn and grow. The MyStartr team was incredibly kind, fun, and gracious throughout the entire event.